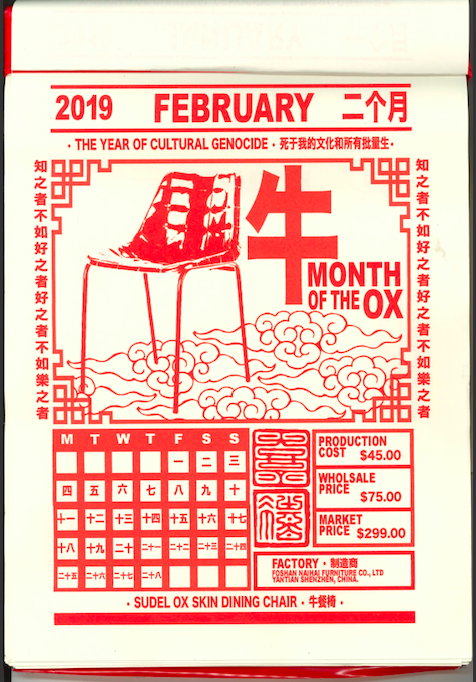 CULTURAL GENOCIDE, 2018
GRAPHICS + TYPOGRAPHY

Modern day conceptions about China no longer resonate towards their culture. The vast majority of preconceptions pretain to China's booming sector in mass production; and as a result deterioration of their historical image within their society to only three simple words - Made in China.

Low production costs to cheap labour wages makes it every company's exploitation paradise. Thus, in today's society traditional zodiac animals also face this dramatic change. They no longer represent values of health, prosperity and luck but how they are a product of this alteration.

Welcome "The Year of Cultural Genocide".